The Gulf Cooperation Council (GCC), led by Saudi Arabia and ably supported by Egypt, has bared its teeth at a tiny but most prosperous and stupendously rich Qatar, virtually trying to cow the latter to submission through threats and demands that are as outrageous as they are annoying. Qatar is being accused of supporting terrorism and trying to destabilize the Middle East, a charge Qatar vehemently denies.
Coming suddenly after President Trump's visit to Saudi Arabia, it is speculated that the trip was the trigger that sparked a split among the Gulf Arabs. This speculation is fueled more by the fact that Trump and the Saudi officials sent a clear message: Iran is a destabilizing force in the region, which "nations of conscience" must counter. The US has been at logger-heads with Iran since 1979 during the latter's Ayatollah Revolution, which seemed to have thawed a bit with the successful conclusion of a deal with the Obama administration on Iran's nuclear programme. In actual fact, the US has never forging the Iran since 1979 when the Shah was overthrown and the US Embassy in Tehran was ransacked and officials were captured and manhandled, in fact, taken as hostages. The US then instigated a stupid war between Iraq (whom they supported morally and physically) and Iran. The senseless eight-year war yielded no results. The US also continued to label Iran as a pariah state, with President Bush Jnr. calling it one of the 'Axis of Evil'. Attacks on Iran has since been incessant – from human rights abuse charges, support for terrorists, to harassment on its nuclear programme. It is this agenda that Trump is pursuing by igniting a storm that is directed at Iran but through Qatar, whose crime is that it has a cordial relationship with Iran.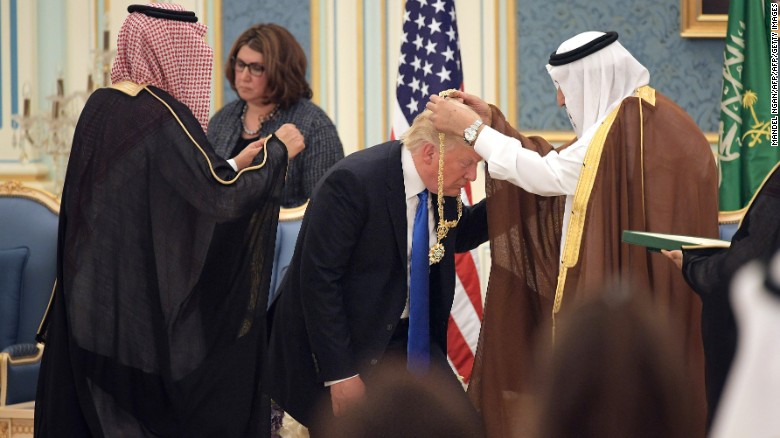 Saudi Arabia and the GCC, in a coercive manner have placed thirteen demands on Qatar, four of which are extremely intriguing: Qatar is first, to sever relationship with Iran outright; second, it is to promise to stop supporting terrorism; third, it is to ask Turkey to remove its military base from Qatar; and fourth, Qatar is to shut down Al Jazeera. The first is to ensure Iranian isolation and clearly, the long arm of the US is visible even to the uninitiated in the rudiments of geo-politics. The second (on support for terrorists) is a kind of 'give-a-dog-a-bad-name-and-hang-it'. Who is supporting the terrorists in Iraq and Syria? Who is supporting the terrorists in Yemen? Or who is a terrorist? Iran is supporting the Huthies in Yemen. On whose side is Saudi Arabia fighting? Who supported the minority regime in Bahrain during the so-called Arab Spring to quell the rebellion? Which countries tacitly allowed its nationals to go to Syria to fight Assad? The third demand is equally interesting. Turkey to remove its base in Qatar? Link this with the first demand and it seems that a new theory of international relations is being written. Qatar's foreign policy is now to be mortgaged for management by the GCC or Saudi Arabia, goaded tacitly by the US. Qatar cannot chose its friends; it cannot enter into mutually beneficial bi-lateral relations. In international relations this is outrageous! But come to think of it that, Saudi Arabia hosts the larges American base in the region and perhaps beyond. Can any country ask the Saudis to ask the US to remove its base from Saudi Arabia? Clearly, the reason is not far-fetched. Turkey is now in the bad books of the West. Turkey is fighting everybody, especially Germany. Germany has been compelled to remove its base from Turkey to Jordan. Turkey is on the other hand is asking the US to end its base in Turkey. So, why wouldn't Turkey be attacked through Qatar? We, in this column, are in no way in support of Turkey's erratic and undemocratic behavior since the abortive coup in July of last year. We are only supporting a cardinal principle in international relations and/or diplomacy that no state has a right to dictate to the other in the choice of foes or allies; i.e., foreign policy is the bona fide preserve of the state, else international relations is a mirage. The fourth demand (closing down Al Jazeera) is the most annoying of all. Yes Al Jazeera is doing so well, marching (at times, surpassing) well established giants like BBC and CNN. Indeed, at its inception, it was banned by many countries, including the US. Qatar stood firm and today, alternative news may be obtained from Al Jazeera. All in all Qatar is being punished unnecessarily for trying to chart an independent foreign policy, one that is not supported by the patrons of the GCC. Remember, it was same GCC that played a very important role in the ouster of Saddam Hussein and Muarmar Qaddafi. In either case Qatar seemed to distance itself. But its foreign policy has yielded much positive fruits.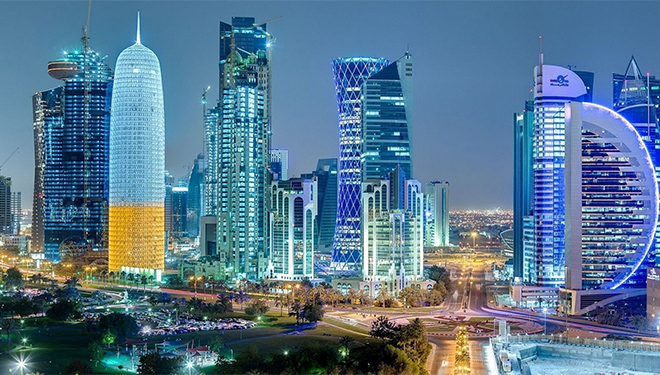 Let us now narrate Qatar's success story: It has the highest per capita income in the world – $146, 000; It is ranked second in the world with over 30 000 billionaires; first in the Arab world in education, health and housing; In these categories it is about the fourth in the world; Qatar is very low in corruption, has a safer security and is low in risk of terrorism; The Global Competiveness Report ranks Qatar first in the Arab world and twelfth in the world; In terms of unemployment, Qatar is ranked lowest in the world (i.e., nearing full employment equilibrium); Qatar has the largest Arab Bank with assets of about 520 billion Riyadh;  Has $300 billion sovereign fund, involving 39 countries – with significant shares in Europe's largest banks, Barclays and Credit Suisse,; Qatar owns the largest luxury goods store Harrods (London); has other significant assets abroad – Qatar Telecom operates in 17 countries with 107 million subscribers; Qatar owns about 28% of the towers of London; Qatar is the only country in the world where water and electricity are free, and where citizens pay no taxes; It has the finest airport in the world and has 170 aircrafts; has the largest LPG production; With a strong capital market, ranking high on the Human Development Index, and an assured food security, Qatar is but the best country in the world to live in. We can go on and on.
Yes, Qatar has refused to mortgage its future to external managers. It is not signing outrageous military pacts and not making unnecessary military purchases like Saudi Arabia ($110 billion signed with Trump). It is using all its resources for public advancement and welfare of its people. This effort must be killed and Qatar brought to its knees. We admonish Qatar to stand firm and not yield to the whims of those who have a vested interest in undoing all that it has achieved. It was done to Lebanon, once upon a time. Lebanon was in the 1960s and early 1970s about the best in the Middle East, with very high per capita income. The Lebanese pound was higher than the British pound in value and purchasing power. All of a sudden, the powers that be ran down Lebanon and led it into a senseless civil war, which allowed Syria and Israel to occupy parts of its territory. Lebanon has since died and perhaps, never to resurrect again. We speculate that, there is a general design to weaken Qatar, pounce on Iran and ensure that the main players in Middle East hegemonic game are Saudi Arabia and Israel. But let the world know that chaos in Iran is doom for the world!